Sherington Youth Club organised a fun day with a Halloween theme on 3 November 2007 to raise money for Sam Hawks, who is suffering from a brain tumour
The route started at the Village Hall, then down Church Road to The Knoll, left into the High Street, Crofts End, Perry Lane, up to the Playing Fields, back along Perry Lane, School Lane, Church Road, and finished at the Village Hall
There were 83 runners and Jake Hales was the overall winner. Over £2,500 was raised.
Hot dogs and refreshments were on sale in the Village Hall after the event
46 more photos on Page 2, courtesy of Kay Turrell.

Lining up for the start...




Video - the start....

Fun Run video - click on the video to play - MP4 file (2.5MB - no sound)
Having trouble viewing? Get the latest free Quicktime player

The leader, by quite a large margin, with 100 yards to go....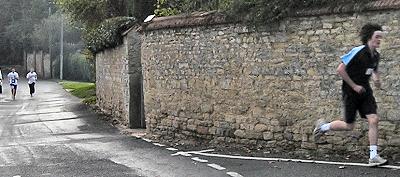 The runners up...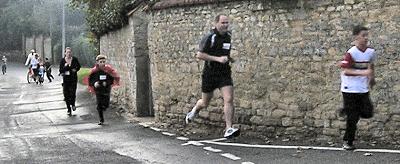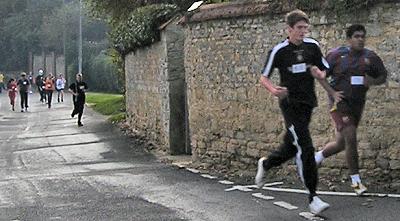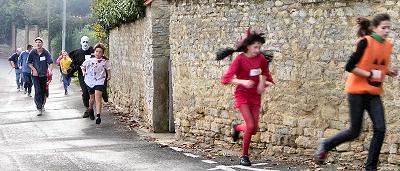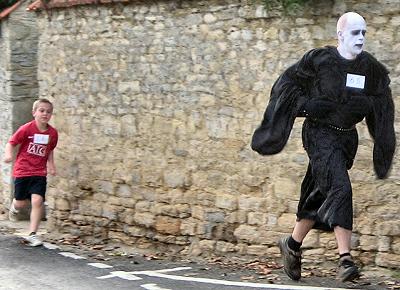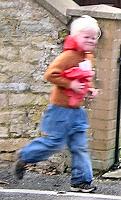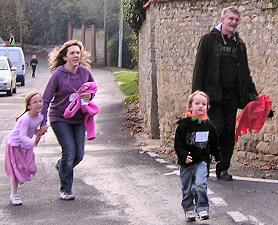 Page 2 - 46 more photos - courtesy of Kay Turrell.
Are you interested in having a copy of one of the original photos? If so, please Email us. The originals are 2048x1536 pixels, approx 2MB.