HELP WANTED!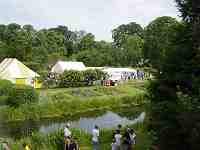 Whilst the planning for the Fete is now entering the final stages, there are still a few areas where additional help will be much appreciated. Can you assist with any of the following?
HAVE YOU GOT A HIDDEN TALENT?
Do you paint, sculpt, or make models? Perhaps you are a dab hand at embroidery, knitting, poetry, calligraphy or photography? Or maybe you have another unusual skill!?
We're looking for any handicraft which can easily be displayed. Any age group is welcome.
We're hoping to uncover Sheringtonians' secret talents and showcase them at the Fete at the HIDDEN TALENTS EXHIBITION. So, get thinking - what could you exhibit? - we can't wait to see! Please contact June Drew on 01908 614778, or speak to any Fete committee member.
CAN YOU LEND? GAZEBOS, ETC
Gazebos required - if you have one you could lend, please contact Bob Finn: 01908 211454.
Small garden trailers for garden tractor - less than 5ft wide
Screens, Large coolboxes, Display Boards
Large Van – could you help transport equipment before & after the event?
Do you have fridge space which we could use in the run-up to the fete?
FIRST AID or LIFEGUARD
Are you a qualified First Aider or Lifeguard and could help on the day?
MANPOWER WANTED!
Can you help with a 1½ hour shift for any of the following? That still leaves 3½ hours for you to enjoy the fun!
Thursday 23rd June
Help with putting up marquees
- no previous experience needed!
Friday 24th June
09.00-21.00
Setting up/preparation before fete
On the day
12.00-17.00
Gate Manning/Ticket Sales
Sunday 26th June
09.00-13.00
Clearing up after the event
And we're looking for a skilled, or just enthusiastic, gardener to organise the plants and hanging baskets stall.
If you can help please contact Bob Finn: 01908 211454, or Sue Herbert: 01908 613985 OR sign up on one of the lists to be posted around the village - look out for them in the Village Shop, hall and other popular spots.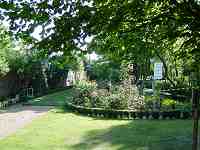 BOOKS PLEASE!
We're urgently seeking book donations for the Book Club Stall at the Fete - Fiction, Non-Fiction, Childrens titles, Videos and DVDs all welcome.
Books may be taken to The Swan, or Elaine George at 25 Carters Close. Or, if you want your donation collected, please ring Elaine on 01908 211037.
Also, does anyone have contacts with publishers or book shops who may be willing to donate slightly damaged or out-of-date stock? Please call Elaine if you think you can help.
STALLS - COULD YOU DONATE ANY OF THE FOLLOWING?
Produce Stall Vegetables and plants, hanging baskets - when making your summer hanging baskets, why not make an extra one for the Fete?
Sweets
Toys Large items only accepted on a 50/50 basis - please label them with your name, phone number and price.
Bric a Brac
Designer Clothes Nearly new children and adult designer clothes and accessories - hats, etc. 50/50 Stall. Adult and childrens' items - clean and in good condition, clothes on hangers, labelled with your name, phone number and selling price please to Rebecca Gadsby, Sherington House, Park Road, Tel: 01908 610998
Filled jamjars (with sweets, toys, etc) for Jamjar Tombola
Hanging rails For the Designer Clothes Stall.
Bottles for Tombola
Wine
Home-made Jams and Chutney
We are accepting donations at any time:

Please deliver to the Post Office, Village Hall (Mon-Thur mornings during Pre-School), the Rectory (Tel: 610521 first to check someone's in) or The Manor.
Or to arrange collection in the week beginning Monday 20 June, please contact Sue Herbert (Tel: 613985), Dianne Stewart (Tel: 614146), Jackie Inskipp (Tel: 216214) or David Hyde (Tel: 616404).
PATACAKE, PATACAKE - PLEASE BAKE US A CAKE!
CAKES CONTRIBUTIONS WELCOME NOW
As part of the wide range of delicious food and drink that will be on sale at the fete, we'll be serving tea and home-made cakes - always popular! We're aiming to take advantage of generous offers of freezer space and stock up on cakes to serve on the day, so PLEASE, START BAKING! Perhaps if you are making a cake, you could make one extra for the fete - all freezable types welcome now. Thank you! Contact Gill Fallows if you have a cake to donate: tel: 01908 610140.
Freshly baked cakes will also be welcome nearer the day for sale on the Cake Stall.
Please see links to our other pages on the menu, right, for details on all the above, how to help, who to contact, as well as the fun that we had at the fete in 2003!